Arsene Wenger has spent over 20 years in charge of Arsenal and his time with the Premier League club might finally be reaching it's end as his managerial contract expires at the end of the season and at this point in time it has not been confirmed if the French manager will be signing another contract extension.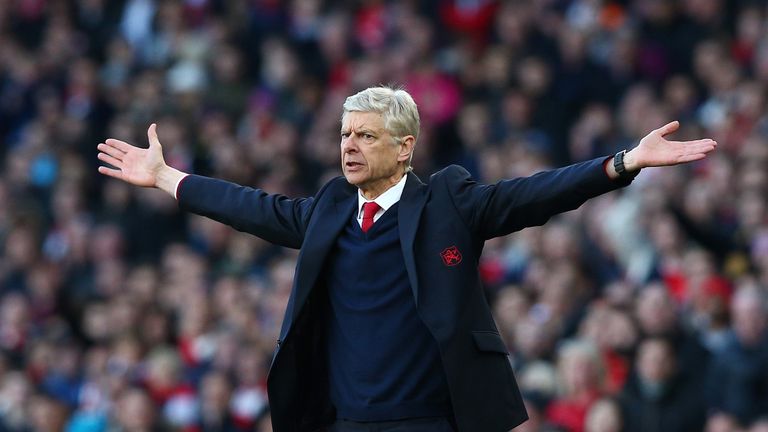 The 66 year old manager has recently revealed details concerning who is going to be his successor in Arsenal and Wenger stated that he can't really do anything when it comes to selecting the next manager of the Premier League club as that task lies on other figures in the team.
"My job is to be the manager of the club and to be responsible for the style of play and the technical policy of the club. The board's responsibility will be to choose the next manager that is not my job.
"If they ask my opinion I will give it in an honest way, but it will not be me to choose the next manager. I'm not in their position, I am in my position.No matter what happens I will have to make my decision, the board will have to make a decision, and I will respect the decision of the board.Even if I wish to stay on I will always respect the decision of the board, they have the responsibility to do that." Arsenal's Arsene Wenger said as he stated that its not his job to select the next coach but he will give his opinion and thoughts.
One of the names that has recently been popping out as the possible successor of Arsene Wenger and become the next coach of Arsenal is Roberto Mancini.
Roberto Mancini has experience in coaching Premier League clubs as he took charge of Manchester City from 2009 until 2013 and the Italian manager was able to win the FA Cup, FA Community Shield and the Premier League title during that period of time.
Mancini is currently not in charge of any clubs and appears to be as a very viable figure that can take charge of Arsenal, especially taking into consideration that he has the experience and has already lifted various pieces of silverware with different European clubs.