Arsenal goalkeeper Petr Cech has revealed his intention to remain at the Emirates Stadium this term. The arrival of Germany international Bernd Leno is expected to relegate him to the background but the veteran goalie has declared that he would continue to contest for a starting role at the north London outfit.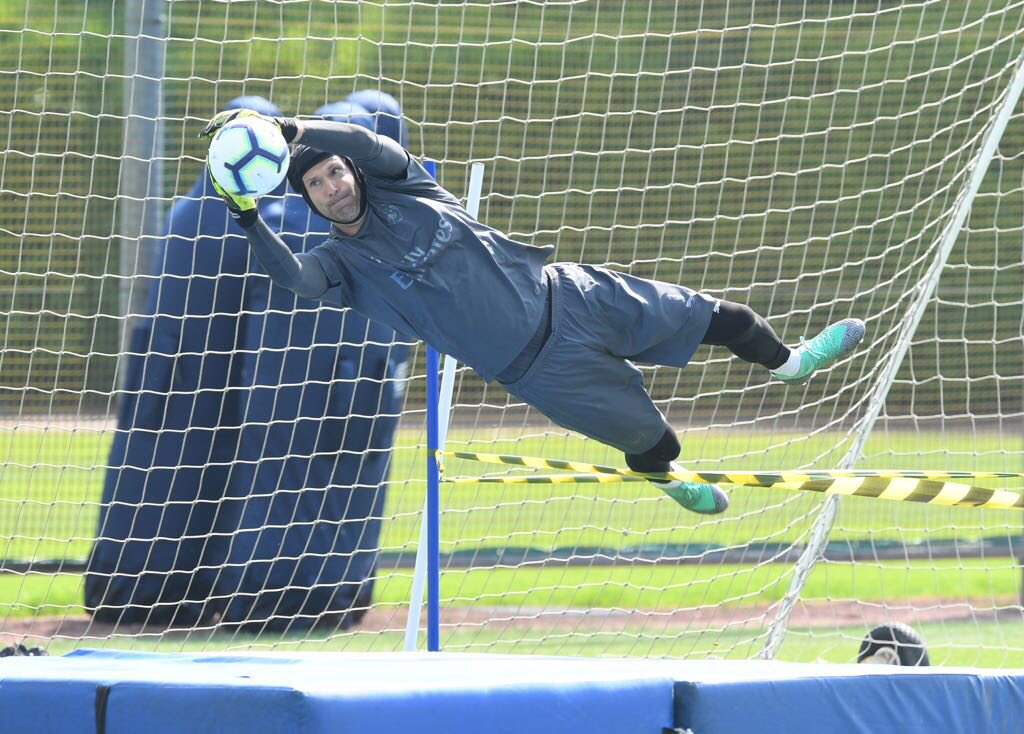 Leno joined from Bayer Leverkusen this summer in a deal worth £19 million. Coach Unai Emery sanctioned the deal for the player who has been touted as the next No. 1 at the north London outfit.
For now Cech is expected to remain in goal due to his experience but from next season Leno is expected to be the first choice in front of goal. The 26-year old has the potential to remain a star gunner player for the next decade, which is likely the reason the board assented to the deal.
Cech made lots of mistakes last term and confirmed that he was clearly in decline so an action, long term actually, was necessary.
David Ospina is set to exit the team so Cech would be lead, with Leno the understudy.
"I have a contract with Arsenal. I am concentrating on this season, on the competition between the goalkeepers because we have plenty of options. I'm doing my best to show the manager that I can be in the starting lineup when the season starts," Cech said.
The former Chelsea shot stopper said he was not bothered about the speculations making the rounds over his future. On a possible return to Stamford Bridge, he said he has had no contact with Chelsea.
Aside his career issues, Cech joined to lend a voice over the way Mesut Ozil was treated by the German FA. He confirmed that Ozil was back at the Emirates and is training very well for the new season post World Cup. Cech said the Arsenal establishment supported the player after all he went through, hoping he is fit and ready when they need him in the new season.