Per Mertesacker says that he is fighting for his place at Arsenal and that he is not used to this situation before. The German international has been a first-team regular since coming to the club in 2011.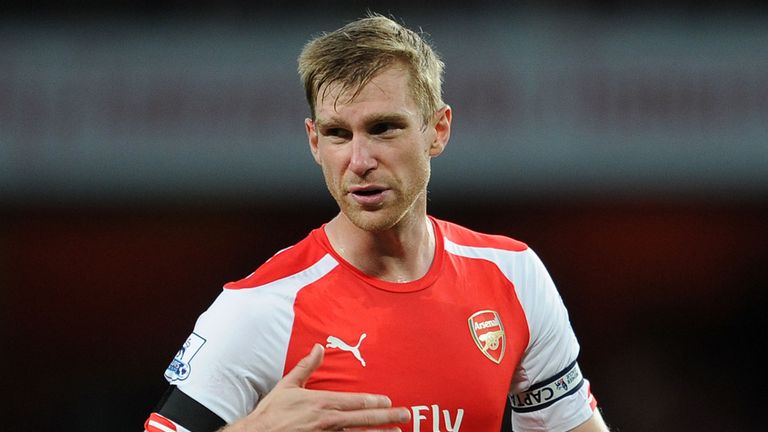 He has been part of the FA Cup successes that helped Arsenal to overcome the long trophy drought. However, he has been unable to feature in the first-team in the last few matches. Per Mertesacker has not been part of the starting line-up since the 2-1 loss against Watford in the FA Cup. Gabriel and Laurent Koscielny have become the first choice central defensive partnership since then.
Mertesacker, however, is not ready to give up on his place and has vowed to keep on fighting. At 31, he may not have time on his side and needs to be back in the first-team soon. The absence from the first team may be a temporary one, as Arsenal shift their focus to only the Premier League following the FA Cup exit. However, this also may result in less number of matches for Mertesacker to try and get back to the starting line-up before the end of the campaign. The 2015-16 campaign is almost sure to see the German make the fewest league appearances since his debut campaign with the club.
"I have to admit that this is something new to me. I have been around for quite a while and this has not happened to me before. I am fully match fit, but I am not playing as much as before. But I will not give up. I might get another chance. Things can change very fast in football. Every footballer has his ups and downs. You always have to remain professional. I have always done so. That's why I've survived in the business this long," said Mertesacker.