Liverpool chief Jurgen Klopp insists that they will not be able to participate in the next round of the Carabao EFL Cup if the timing is not rescheduled. With the FIFA World Club Cup set for December 18, 2019 in Qatar, the Reds feel being scheduled for December 17 to face Aston Villa would not be feasible.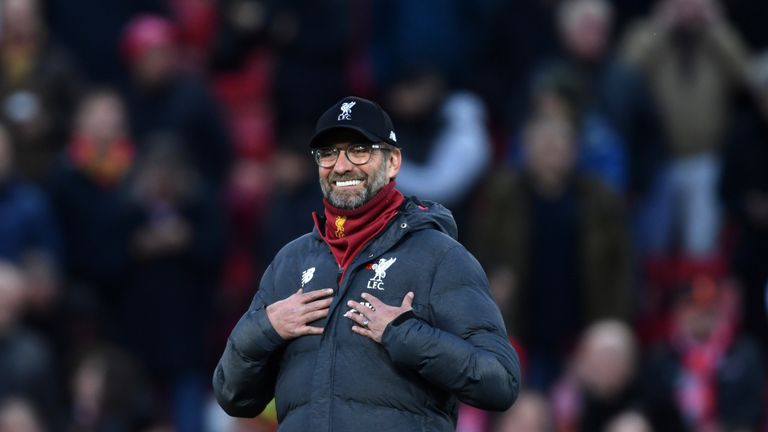 In strong terms Klopp says he does not mind flunking the tournament if the EFL refuse to work with their schedule. Liverpool saw off Arsenal in an entertaining 5-5 draw that had to be settled through a penalty shootout. Klopp does not mind the Gunners getting the nod to face Villa or maybe Villa moving on automatically due to forfeited game.
Klopp led his side to the Champions League and then won the UEFA Super Cup to book a slot in the Club World Cup tournament played
usually in December. To now have to play in different countries within a day, Klopp said his side would not do it. He said even if EFL wants to reschedule the timing must be right for his side to feature. He opined that a shift in dates that remains unfavourable would also be ignored.
This means both parties have to sit down and select the perfect timing as December is already packed for the Premier League title hopefuls. They have their Merseyside derby on December 4 at Anfield before going away to Bournemouth. Then it's Salburg in the Champions League on the 10th, Watford on the 14th before the proposed week for the EFL Quarters. The Club World Cup is set for 18 to 21 December, then the Christmas break. On boxing day it's Leicester City then Wolves on 29th and Sheffield United a day after the new year.
This schedule was what made Klopp warn ahead that unfavourable timing would not help hence they have to work together. It is unlikely that Arsenal would play Villa, rather Villa would go ahead due to forfeit.